In Memory
Ernestine Glossbrenner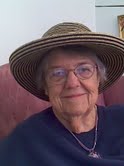 ALICE - Ernestine Viola Glossbrenner died on Sunday, May 20, 2012, at Christus Spohn Shoreline Hospital in Corpus Christi, Texas. Born on November 1, 1932, in the East Texas oil field, she taught mathematics in Alice. Texas, for 22 years. She served eight terms in the Texas House of Representatives, serving South Texas, from 1977 until her retirement in 1993.

In her freshman session, she successfully co-sponsored a bill guaranteeing anonymity in elections by scrapping a longtime requirement that people sign their ballots. As a distinguished state representative, she earned a reputation as a champion of quality and equitable public education for all children, and was a pillar of public education policy. During the 68th Legislative session in 1984, she worked to reduce school dropout rates and increase public education funding. She was also particularly proud of her successful sponsorship banning the use of the short hoe by agricultural workers. She served first as Chair of the Elections Committee, and then the Public Education Committee.
Ernie was a down-to-earth leader who used intelligence and a dry wit to get her point across. A tough but gentle Texas woman, she was an outspoken advocate for women's rights and social justice. She never forgot from whence she came nor the working families she was elected to serve.

Ernie graduated from Kilgore Junior College in 1952 and went on to earn a bachelor's degree in chemistry from the University of Texas in 1954. She also earned a master's degree in mathematics from Texas A&I—Kingsville.
Ernie was a governor-appointed member of the Texas Ethics Commission, and later served on the Advisory Board of the Women's Advocacy Project in 1999. She was a founding member of the Texas Women's Political Caucus and served as state president for the Texas Chapter of the National Women's Political Caucus during the early 1990s.

Other honors include induction into the Texas Women's Hall of Fame from Texas Women's University; Friend of Education Award from Texas Classroom Teachers Association; Child Advocate Award from the Texas Federation of Teachers; the Public Service Award from Common Cause of Texas; Distinguished Alumnus of the University of Texas; and Woman of the Year from the Texas Women's Political Caucus.

Visitation will be from 1:00 to 8:00 p.m. Wednesday, May 23rd with the family present from 6:00 to 8:00 p.m. at Holmgreen Mortuary.

Funeral services will be conducted 3:00 p.m., Thursday, May 24, 2012 at the First Presbyterian Church in Alice. Honor Guard and Pallbearers will be from the Glossbrenner Unit 5100. Honorary Pallbearers will be Richard Jones, Philip Jones, Russell Jones, Nicholas Holley and Brad Stewart.

A memorial service will be held 3:00 p.m., Friday, May 25, 2012 at the House Chamber of the State Capitol in Austin.
She will be buried in the Texas State Cemetery, surrounded by good fellow Democrats.