In Memory
George C. Draper Jr. VIEW PROFILE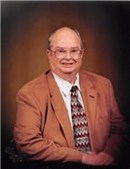 George
C.
Draper
Jr.
(1928 - 2017)
George C. Draper, Jr., age 89, passed away on Thursday, December 7, 2017, after three weeks in hospitals in Corpus Christi, and Round Rock, and
hospice care
in Cedar Park, Texas. He was born to George Chester Draper Sr. and Marzee Fields Draper on May 10, 1928, in Birmingham, Alabama.
George was pre-deceased by both his parents and by his sister Nancy Ann Everett and brother Robert Leon Draper, as well as daughter Valarie Susan Goldapp and grandson Christopher
Smith
.
George is survived by wife of 64 years Helen, a life-long resident of Alice, Texas, and children Chet of Round Rock, Karen and husband Herb Gellis of San Jose, California, and Kay and husband Barry Smith and their children Krista and Kendra of Cedar Park, as well as their eldest daughter Valarie's husband Gerald Goldapp of Georgetown and their children Mark Goldapp and his wife Karen of Austin and Julie and her husband Paul Lloyd of California. Also left to remember George are Wilda Draper the wife of his brother Bob, Wanda Webb the sister of his wife Helen, and very special first cousins from the Fields and Draper families Ruth Gayle Draper Rector, Lillieth Draper Rushing, and Martha Stone Colee; and nieces and nephews too numerous to mention.
George graduated from West End High School in Birmingham, Alabama, and along with his brother and several close friends joined the
army
in September 1946 just in time to be called a
World War II
vet. He did some Little Theater work in El Paso while he was there in the army, and carried on a love of the stage he first developed at West End when he returned to Alabama to attend college at Birmingham Southern. George took a summer semester of graduate school at the
University of Texas
at Austin before taking a teaching job in Alice, Texas, in 1952 and later received his master's
degree from
Texas A&I in Kingsville in 1956.
Very shortly after moving to Alice, George met and married Helen Marie Biggs. Over the coming years, they were blessed with four children, Valarie, Chet, Karen and Kay.
It may well have been a trip to Boy's State he was
awarded
while in high school that influenced George towards his career teaching government. He taught government at Alice High School for 40 years, as well as being involved with the debate and drama clubs early in his career. In those early days with the AISD he was given the opportunity to work as the stadium announcer for the Alice Coyotes. That was a job he cherished and kept even past his
retirement
from teaching, only giving up his position as Voice of the Coyotes when the onset of macular degeneration made it too difficult for him to call the action on the field.
George was very involved with softball for many years working as a scorekeeper and serving as softball commissioner for the city softball leagues. He also loved to sing and was a member of the First Baptist Church choir. Through the years he sang at countless weddings and funerals.
During these recent years George (or Mister Draper as many of his former students still refer to him) couldn't make a trip to the grocery store without running into and taking time to stop and reminisce with a member of his church, or a former student, or a softball player remembering the glory days gone by, or someone who will always remember that he sang at their wedding.
George Draper, you will be remembered.
The family will greet friends from 5 to 7 p.m. on Friday December 15 at Holmgreen Mortuary. A celebration of his life will be held at the First Baptist Church in Alice, Texas, at 10 a.m. on Saturday December 16, 2017. Burial will follow at Alice Cemetery. In lieu of flowers, George would have appreciated a contribution to a
breast cancer
charity in respect of the impact breast cancer has had on his wife and daughters. Condolences for the family may be offered at
www.holmgreenmortuaryinc.com
and shared via Holmgreen Mortuary Facebook.
Published in Alice Echo News-Journal from Dec. 12 to Dec. 19, 2017
http://www.legacy.com/obituaries/alicetx/obituary.aspx?n=george-c-draper&pid=187505648&fhid=26710
Click here to see George C.'s last Profile entry.