In Memory
Diana Olivia Taylor VIEW PROFILE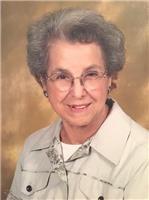 Diana Olivia Rodriguez Taylor passed away on Christmas Day, December 25, 2017. She was born in Edinburg, Texas on March 22, 1928, where she grew up with her parents and seven siblings, and where she attended school and graduated with the Edinburg High School Class of 1944. Amongst other activities, she was active in the band where she met the love of her life – Bryce B. Taylor. They were married on April 4, 1946 after he returned from WWII.
Diana attended Texas A & I University where she earned a Bachelor's degree in Education and later a Master's degree in Counseling. Her career included working as a fourth grade teacher and a physical education teacher at St. Elizabeth's Catholic School in Alice, as well as 19 years as a counselor at Alice High School. During her career, Diana was initiated into the Beta Pi Chapter of Delta Kappa Gamma International Society of Women Educators and later became President of the Kappa Tau Chapter. She also served as a state officer in the Texas High School Counselor's Association. In 1983, Diana helped found the Alice Counseling Center where she served on the board for five years, (1981-1986), and later volunteered. For her contributions, the center named a room there in her honor. After retiring from high school counseling in 1988, Diana also volunteered at the Alice Food Pantry and at St. Elizabeth of Hungary Catholic Church.
Much of Diana's time was spent supporting her family – husband, children, and grandchildren, as well as her parents, siblings and their spouses and children. Although her own musical career as a clarinet player ended when she graduated from high school, Diana continued to be a part of the band world through the experiences of her children in the bands of Alice, as well as the careers of her husband and two sons.
Diana was preceded in death by her parents, Amador and Alicia Rodriguez; her sister, Christina Flores and her brother, Amador, Jr. She is survived by her husband, Bryce; her sons and their families, Scott (and his daughter Sarah), David Kim (and his wife Dianne and their son Christopher), Richard Kerry (and his wife Valerie and their sons Brian and Sean), and her daughter Cindy (and her husband Bill and children Emily and Ben). She is also survived by her brothers, Joe, Eduardo, and Romeo, and her sister, Alicia.
The family wishes to thank all of the well-wishers from across the state and country. We will all miss this amazing woman.
Visitation will be held from 5:30 p.m. to 8 p.m. on Thursday, December 28, 2017 with a Holy Rosary to be recited at 7 p.m. that same evening at Holmgreen Mortuary Chapel.
Funeral Mass will be celebrated at 10 a.m. on Friday, December 29, 2017 at St. Elizabeth of Hungary Catholic Church in Alice with Monsignor Leonard Pivonka as celebrant. Interment will be held at 3 p.m. at Valley Memorial Gardens in Mission, Texas.
Arrangements are entrusted to Holmgreen Mortuary, 2061 E. Main St., Alice, Texas 78332.
Condolences for the family may be offered at
www.holmgreenmortuaryinc.com
and shared via Holmgreen Mortuary Facebook.
Published in Alice Echo News-Journal from Dec. 28, 2017 to Jan. 4, 2018.
https://www.legacy.com/obituaries/alicetx/obituary.aspx?n=diana-olivia-rodriguez-taylor&pid=187661306&fhid=26710
Click here to see Diana Olivia's last Profile entry.